Chinese New Year 2019 – February 5, 2019
Happy Year of the Pig!
It's almost the Chinese New Year! Help your kids and students celebrate with this collection of lessons, activities, crafts & more!
The Pig is the twelfth of all zodiac animals. According to one myth, the Jade Emperor said the order would be decided by the order in which they arrived to his party. Pig was late because he overslept. Another story says that a wolf destroyed his house. He had to rebuild his home before he could set off. When he arrived, he was the last one and could only take twelfth place. The Pig is also associated with the Earthly Branch (地支—dì zhī) hài (亥), and the hours 9–11 in the night. In terms of yin and yang (阴阳—yīn yáng), the Pig is yin. In Chinese culture, pigs are the symbol of wealth. Their chubby faces and big ears are signs of fortune as well.


https://web.archive.org/web/20210306163423/https://chinesenewyear.net/zodiac/pig/
Lesson Plans & Activities
Lunar New Year Activities and Teaching Resources from Scholastic
Lesson Plans from Education.com
Lesson Plan from ReadWriteThink
Activities from The Teacher's Corner
We are Teachers: Our Favorite Books and Activities
10 Ideas for Chinese New Year from Pre-K Pages
Here are some great sites featuring activities, crafts, recipes and more to share this wonderful celebration with your students and/or children. If you would like to see additional resources, please check out this post that features the Year of the Horse!
Chinese New Year 2019: Fabulous site with tons of info specifically about the Year of the Pig!
Chinese New Year for Kids: Huge collection of resources just for kids!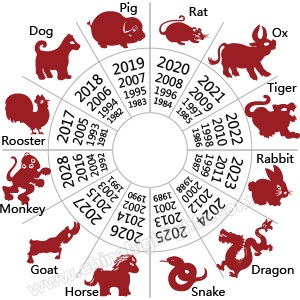 Art Projects for Chinese New Year
Crafts and Activities for Kids – Year of the Pig
Activity Village – Information, Crafts, Printables and more
The Best 60 Chinese New Year Crafts and activities for kids
Here is a great video to show kids to teach them about Chinese New Year
In addition, be sure to look at these wonderful items to help you celebrate!