Happy Friday! TGIF! 🙂 It was a GORGEOUS day here in the Chicago burbs and I loved seeing both of my kids perform in their camp's version of American Idol this afternoon! I thoroughly intended on participating in some blog hops before the sun went down but I guess that just wasn't meant to be! I figure better late than never though! Stop by these great sites and you will find MORE great sites! I love meeting new people, learning new things, and finding great deals (what's not to love)?! Have a FABULOUS weekend!


This hop is about meeting new friends and finding fun blogs to read. So link up, grab our button, and BEE FRIENDLY! Co-hosted by Crazy about My Baybah, Family and Life in Las Vegas, and SAPsMaMa.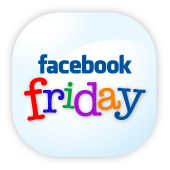 Do you need more visitors to your Facebook page? If so, this is the blog hop for you! Hosted by SmookieStyle and Mom vs The Boys!
Hop Along Friday! Hosted by Chubby Cheeks Thinks, Belly Charms, Living on Love & Cents, & The Adventures of Goober Grape & Monkey Man

Supermom's addition of Follow Fridays, called "Friend Finding Fridays"!!! A great way to make new friends and get new people to follow your blog.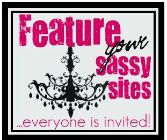 This is a party where you can link up any and as many blog posts, family blogs, crafts, photography, giveaways, DIY, …anything you want! Hosted by Sassy Sites.